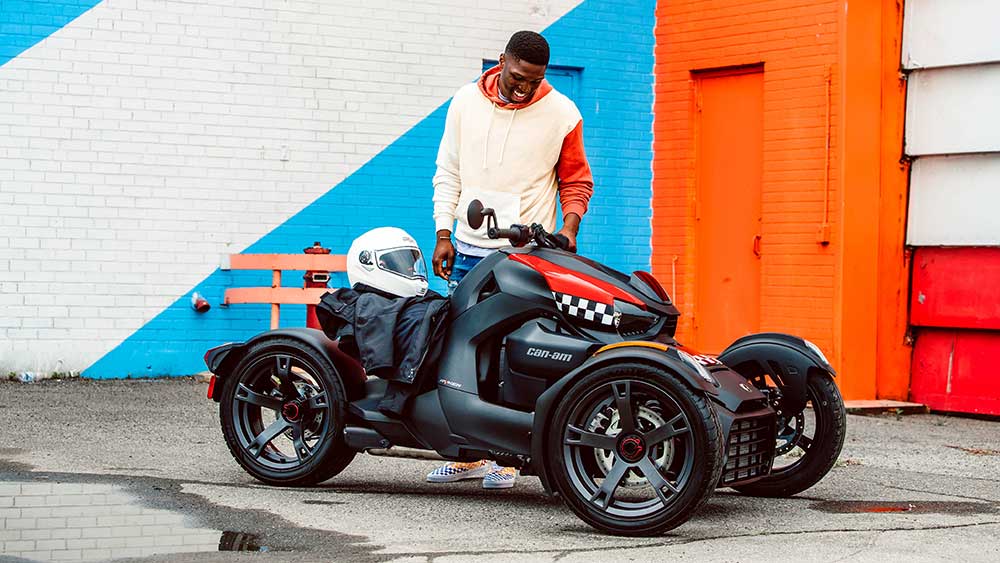 swipe left or right in the bottom area to view slide information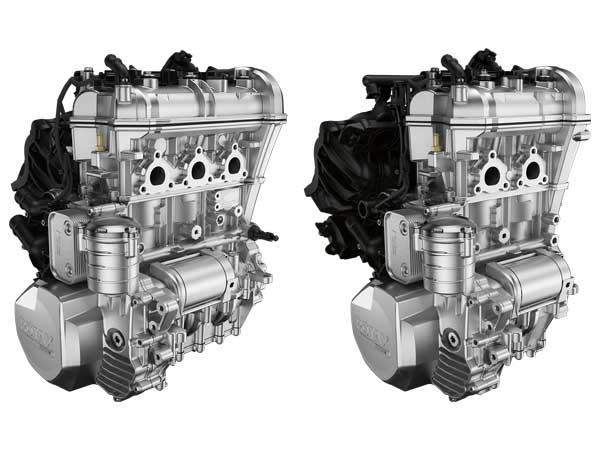 |

Vehicle Stability System
GRIP CHAMPION
Standard vehicle stability system
GOODBYE, GEARS
Park, Neutral, Drive and Reverse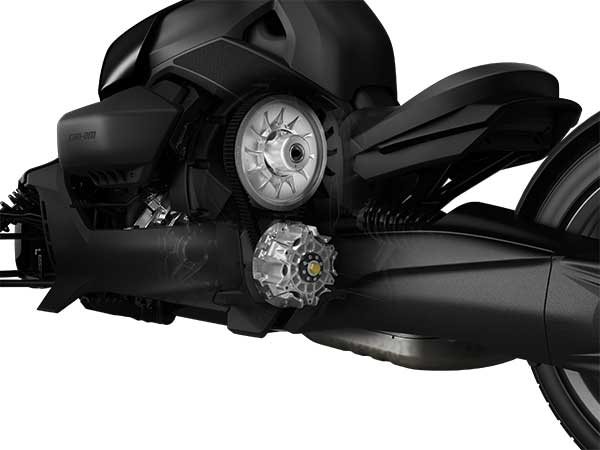 A RIDE THAT FITS
Tool-less rider seating adjustment
SECRETLY GREEN
Wallet and earth-friendly ride
SLEEK POWERTRAIN
Driveshaft technology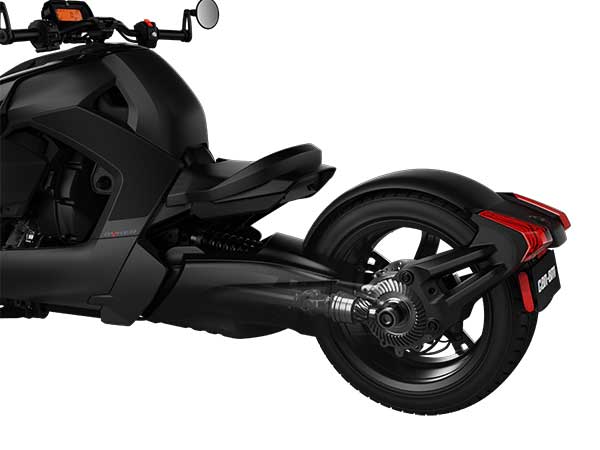 EXPLORE RYKER PACKAGES AND SPECIFICATIONS
ALL DAY AND ALL NIGHT, YOU'VE GOT EVERYTHING YOU NEED AND THEN SOME TO TAKE ON THE OPEN ROAD FOR THE MOST EXCITING ON-ROAD RIDING EXPERIENCE YOU'VE EVER HAD.

Rotax® 600 or 900 cc engine
Auto twist-and-go transmission + vehicle stability control
Driveshaft tech requires less maintenance
Adjusts to all riders; 100,000+ customizations possible
Drift-friendly Sport Mode & fuel-saving Eco Mode (900 cc only)
ENDLESS POSSIBILITIES MEAN ENDLESS FUN ON THIS RIDE. FROM HITTING THE ROAD ON SPORT MODE TO ENJOYING A COMFORTABLE TRIP, IT'S BUILT TO SUIT ALL YOUR NEEDS, ACTIVITIES AND PLANS. GET OUT THERE!

All standard Ryker (900 cc) features, PLUS:
Sport model-exclusive styling for an unforgettable road presence
Comfortable (still slays corners): KYB† HPG with preload adj. and Sport comfort seat
MAX Mount adds long-haul cargo and passenger options
Sport Mode for dynamic, drift-ready handling. Cruise control
GO OFF THE BEATEN PATH AND ACCESS NEW PLAYGROUNDS WITH A RIDE DESIGNED FOR AN AUTHENTIC RALLY EXPERIENCE.

All standard Ryker (900 cc) features, PLUS:
Stronger rims, rally-ready tires, pushbar, skid plate, intake with pre-filter and Akrapovič exhaust (mud flaps, too)
Loose surface ready: Rally handlebar with handguards, Comfort seat and anti-slip pegs. Full KYB† HPG shocks w/ remote adjusters and +1 in. suspension travel
MAX Mount adds long-haul cargo and passenger options
Exclusive Rally Mode for dirt drift-friendly cornering. Cruise control
CAN-AM SPYDER F3
2023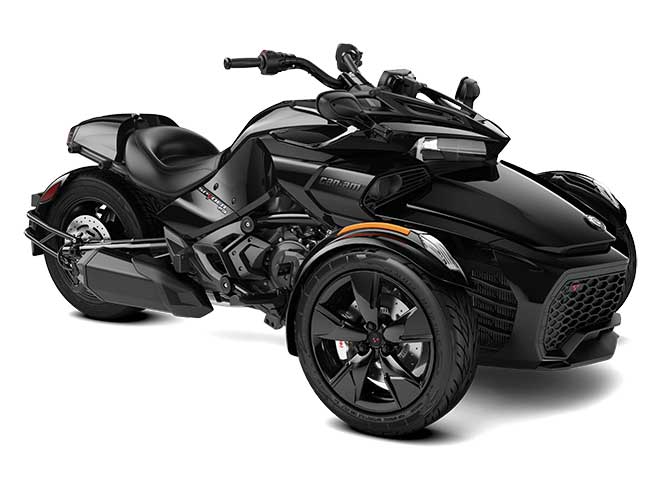 Bold, muscular design. That's what it's all about. The Can-Am Spyder F3 will push the limits of performance, while the relaxed seating position will have you always looking for more.
Read More
CAN-AM SPYDER RT
2023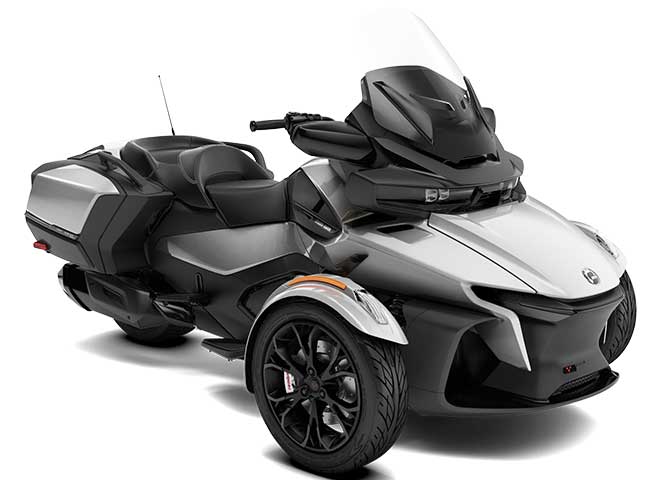 With a modern look, heightened comfort, and extra storage, the Spyder RT isn't just the key to unlocking what the open road has to offer, it's the pinnacle of luxury touring.
Read More
ORIGINAL

RIDING GEAR & ACCESSORIES
LIVE THE COMPLETE SEA-DOO AND CAN-AM EXPERIENCE