EXPLORE RXP-X PACKAGES AND SPECIFICATIONS
THE MOST ADVANCED HIGH-PERFORMANCE WATERCRAFT TO LEAVE THE SEA-DOO FACTORY FLOOR DELIVERS INCREDIBLE STYLING TO MATCH THE SUPREME CAPABILITIES REQUIRED BY THE MOST DEMANDING RIDERS. TRUE EXCLUSIVITY WITH DETAILS AND FEATURES YOU MIGHT NEVER SEE AGAIN.

RXP-X RS APEX 300
300 hp
All of RXP-X RS 300 features plus:
Reengineered hydraulic steering
Apex package: Carbon fiber hood and mirrors, premium coloration, colored hand grips, apex carpets, stitching, badging and decals, Color matching passenger seat, Apex exclusive vehicle cover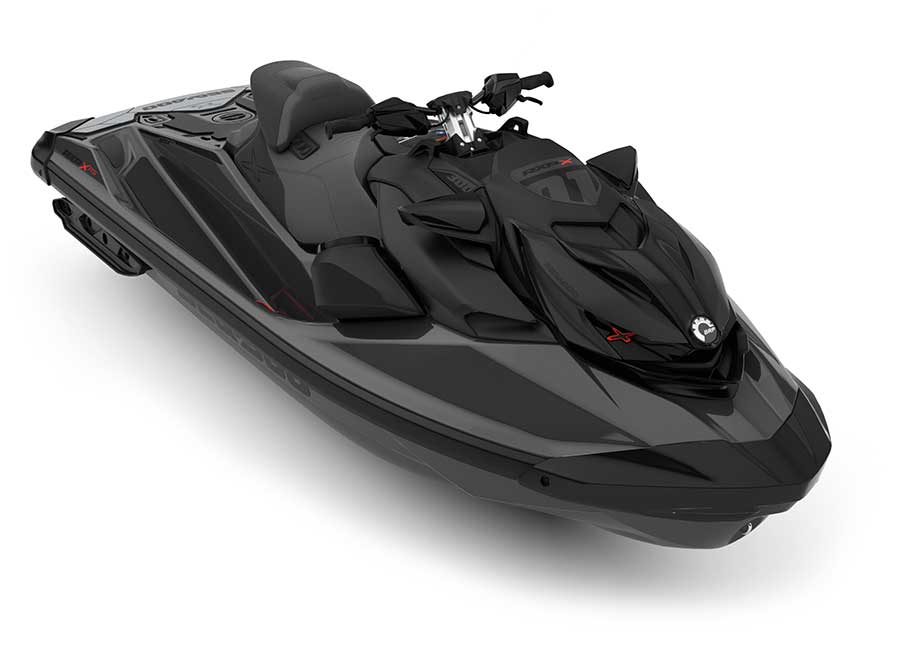 EXPLORE RXP-X PACKAGES AND SPECIFICATIONS
THE ULTIMATE RACE-INSPIRED WATERCRAFT COMBINES POWER, HANDLING AND CONTROL LIKE NOTHING ELSE ON THE WATER. AND WITH ITS REVOLUTIONARY ONBOARD EXPERIENCE, YOU'RE WINNING WHETHER IT'S ON THE BUOY COURSE OR WHEN YOU DECIDE TO TAKE IT EASY.

RXP-X 300
300 hp
The most powerful engine in the Sea-Doo lineup
Race ready control and handling
New Tech Package: BRP Audio – premium system & Full color 7.8″ wide display (optional)
Up to 2 passengers
Race focused ergonomics

swipe left or right in the bottom area to view slide information
Rotax® 1630 ACE™ – 300 engine
Pure Rotax power
Unbeatable control
A ride unlike any other
Performance-Inspired Ergonomics
Race-Ready Synergy
Race-inspired control
Precision handling
Fine tuning at your fingertips
Variable Trim with Launch Control
Fully connected
Immerse Yourself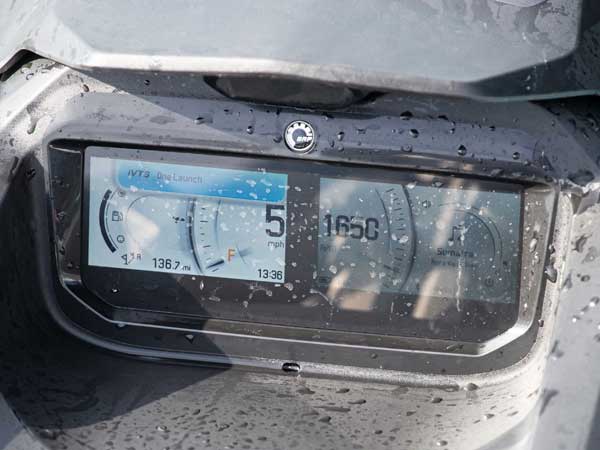 Low-rise racing handlebar
Use your leverage
Double-angled footwell wedges
Exceptional rider stability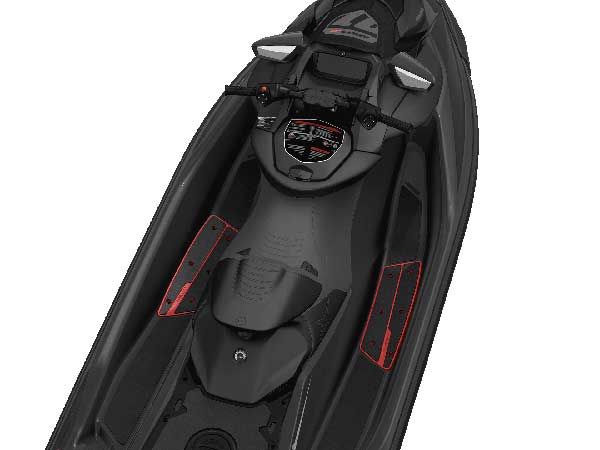 ORIGINAL

RIDING GEAR & ACCESSORIES
LIVE THE COMPLETE SEA-DOO AND CAN-AM EXPERIENCE